Permanent
Salary: £21k per year + £21K pro rata equivalent + bonus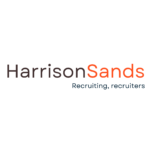 Harrison Sands Ltd
OUT OF HOURS RECRUITMENT RESOURCER- Birmingam
Pro ratad equivalent of £21,000 basic salary plus commission of £30 per file cleared.
Are you someone with recrutiment experience looking for a part time job working weekends or evenings? Harrison Sands are looking for a Resourcer to join our client, an education recruitment agency based in central Birmingham. The role can be based from home and is flexible on the hours you will work, either 2-4 evenings per week or weekends or a mix of 1 weekend day and 2 evenings.
We are looking for a Resourcer or Recruitment Consultant who has expeirence of job board search, candodate screening, using recuritment CRM systems and candidate reference and compliance checks. This role will focus on the search and screening of teachers and teaching asistants to join the agency, and once they are out working you will have additional bonus on top of your basic salary.
If you have experience of sourcing staff, are confident in making outbound calls for work and are looking for out of hours work which will also offer you flexibility to move into Monday to Friday work if ever you wanted then there is the option there too.
If you'd like to be considered for this position please send your CV to Shona at Harrison Sands Recruitment today!