Permanent
£30k per year + Commission + package USD / Year
Salary: £30k per year + Commission + package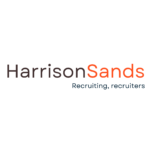 Harrison Sands Ltd
SENIOR ONSITE ACCOUNT MANAGER- ST HELENS
Basic salary £30,000 + bonus + package.
Harrison Sands have a new opening for a Senior Account Manager to join our client, a leading name in the onsite staffing sector. This company are one of the fastest growing names in the industry, set to increase turnover to £300 million at the end of 2021, with a really strong client base consisting of a lot of household names, many being their core client base with a number of exciting new customer acquisitions this year. As such, this company are an excellent employer to join to progress your career, with internal promotion being common and a lof of Senior Account Managers within the business having the opportunity to develop their career to a regional management or client director focus.
We are looking for an experienced onsite Account Manager to join them as a Senior Account Manager on one of their core distribution client sites in St Helens. This is working for one of their prestige clients. The site has c 250 temps working there daily and as Senior Account Manager you'll be overseeing a team of 5 onsite Coordinators and Account Managers so your core duties will be man management, team coordination and ensuring stakeholder satisfaction. This client do require regular reporting both daily (Monday to Friday) and weekly so experience of working with and managing recruitment data and SLAs within an onsite environment is key.
Although this is a Monday – Friday role we do require a degree of flexibility as sometimes you may need to make a short visit to the site on a weekend as it is a 24 hour distribution client.
If you have 2 years + experience within onsite industrial recruitment and are looking for a great progression opportunity and can commute to St Helen's on a daily basis then please send your Cv to Shona at Harrison Sands Recruitment in application today!