Permanent
£24k - 30k per year + £500 per month min comms USD / Year
Salary: £24k - 30k per year + £500 per month min comms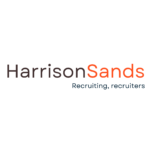 Harrison Sands Ltd
Industrial Recruitment Consultant- Stockport
Basic salary up to £30,000 + commission of £500 per month minimum plus package.
Harrison Sands are looking for an experienced industrial Recruitment Consultant to join our client, a leading national force in the industry on a warm industrial desk in their Stockport branch. This is based in an existing and established branch and will focus on the management of several key client accounts as well as having the expectation of further business development within Stockport and the surrounding area.
As a Recruitment Consultant you will be based primarily from Stockport but will be expected to travel to client sites in the local area for both service review meetings and also candidate check ins so as such will require a valid UK driver's licence. Our client's core working hours are Monday to Friday 8.30am – 5.30pm and on call is rota'd throughout the team. As a UK wide agency with a strong industry reputation and steady growth trajectory they offer a strong progression path with a lot of examples in the company of consultants who have developed their career from Consultant level to management and beyond.
As this is a warm desk, we are expecting you to earn upwards of £500 commission per month on top of basic salary.
If you have experience of working in recruitment and are based locally to Stockport and would like to register interest in this position please send your CV to Shona at Harrison Sands Recruitment today!